Published:
Thanks to everybody who stopped by AMOK for our summer activities. They've included our general assembly, a concert, a salon and VHS-fabrikken's annual 24 hour marathon.
In case you missed the marathon, you might enjoy the "Smagsdommerne" parody featuring lots of works by AMOK artists.
Remember that we still have a lot of interesting events coming up in August, including our "18% Festival" this Saturday where we try to raise money for AMOK.
Sat 29/7 12:00-23:00: AMOK 18% Festival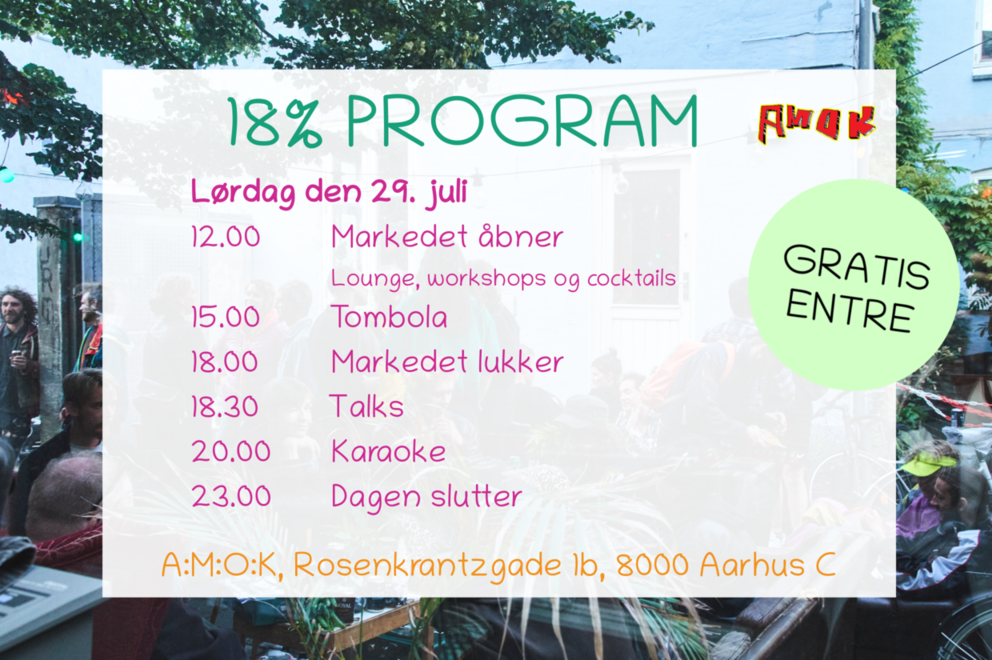 AMOK er på røven igen - så kom, støt byens sejeste kunstkollektiv og gør et kup!

Behovet for penge i AMOK er fortsat enormt. En 18% husleje-stigning står til at jævne AMOK med jorden. Desperate kunstnere skal træffe umulige valg. Nogle ser ingen anden udvej end at sælge deres værker og ydelser for at brødføde sig selv.

Vi har derfor sammensat en en-dags festival med en masse spændende ting på programmet.

Du kan bl.a. glæde dig til:
Lokal-produceret kunsthåndværk
Aktuelle og berigende talks
Plante-marked
Lærerige og udfordrende workshops
Loppemarked
Tombola med sjove og overraskende præmier
Lounge-stemning i gården
Spændende, nye cocktails
Kaffe og vegansk kage
Og (selvfølgelig) VHS-karaoke kl 20!

Om du er ven, bekendt, har crashet på vores sofa eller væltet rundt til et af vores mange arrangementer gennem årene, så har vi brug for DIN støtte til fortsat at kunne eksistere.

18% af al salg på dagen går direkte til at støtte AMOK's fremtidige virke.

Entre er gratis

Mon 14/8 21:00 - Fri 18/8 21:00: pikblod productions label workshop with lorten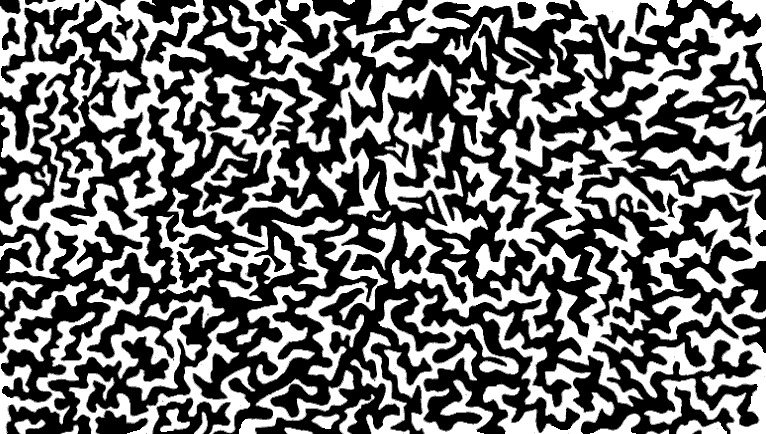 Fri 18/8 19:00-21:30: AMOK Salon #10

10th edition of AMOK Salon where everyone can come and share ideas.

Program:

Free Software Foundation (Aarhus) will present the tool Yunohost (to be confirmed)
TBA

Write to Kasper ( kzxpr AT protonmail DOT com ) to be on the program!