Published: 14/9 2021
Welcome to the 1st issue of AMOK News!
It has been a great reopening after the pandemic for us, including events such as VHS-fabrikkens 4th issue of "24 hour Video Manufacturing Marathon", the first "AMOK Læsninger" and a screening of Josefine Bondes film "Dommerens Arv".
FukBoi was at an Alternative Fashion Show: "Det var Alternativ fashion show som blev interviewet og meget af vores fremvist. Sol Silke i flot design."
We have a lot of great events coming up these next few weeks. You can read about them below.
Hope to see all of you IRL.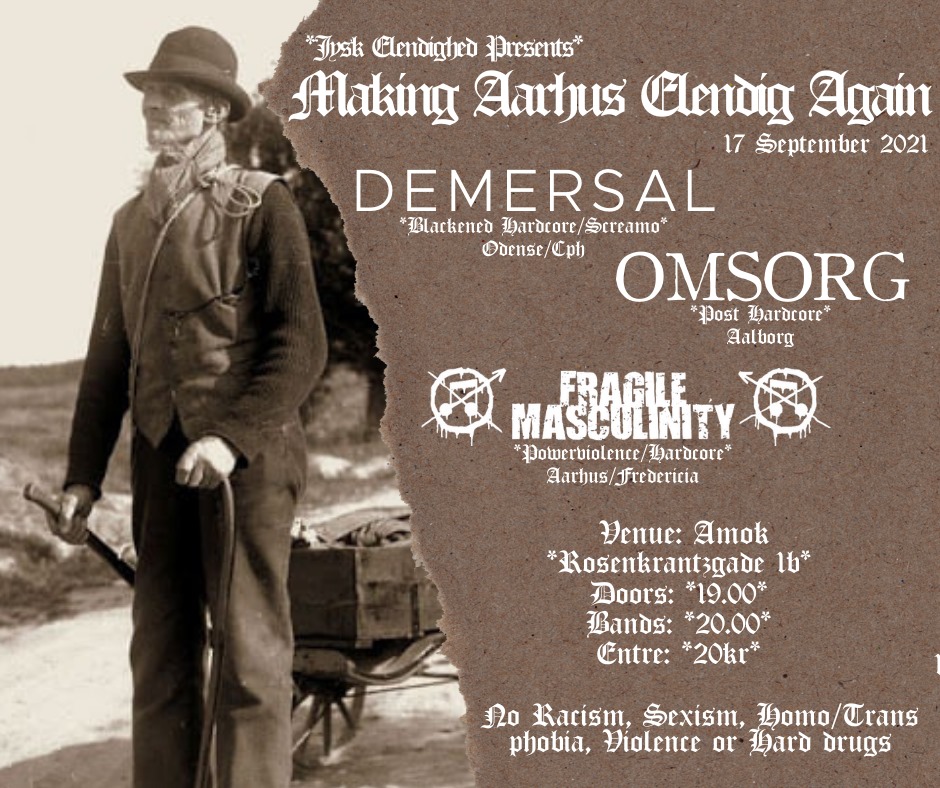 On the 17th of September, Jysk Elendighed presents a concert featuring: DEMERSAL from Odense/KBH, OMSORG from Aalborg and FRAGILE MASCULINTY from Aarhus/Fredericia.
FRAGILE MASCULINTY (Powerviolence/hardcore)
Brand new, no releases yet.
Entre: 20 kroner

We will make a zine together.
There will be a short introduction to cut-up methods, some collage artists and the fanzine culture and format.
Then we will create personal works of image and/or text and gather them all into a nice zine.
We will also be making one big collective collage.
Then, somehow, at some point, we are gonna sieze the means of production/borrow a photocopyer and print the zine.
If all goes well then there might be a release-fest coming up later on.



Four local artists talk openly about their thoughts and experiences on composing in their respective media:
PROGRAM:
19:00 Kasper Lauritzen on poetry
19:30 Jonas Stampe on music
20:00 Small break
20:15 Andreja Andrić on sound
20:45 Mariana Gil on photography
21:15 Small break
21:30 Open discussion
September's featured trash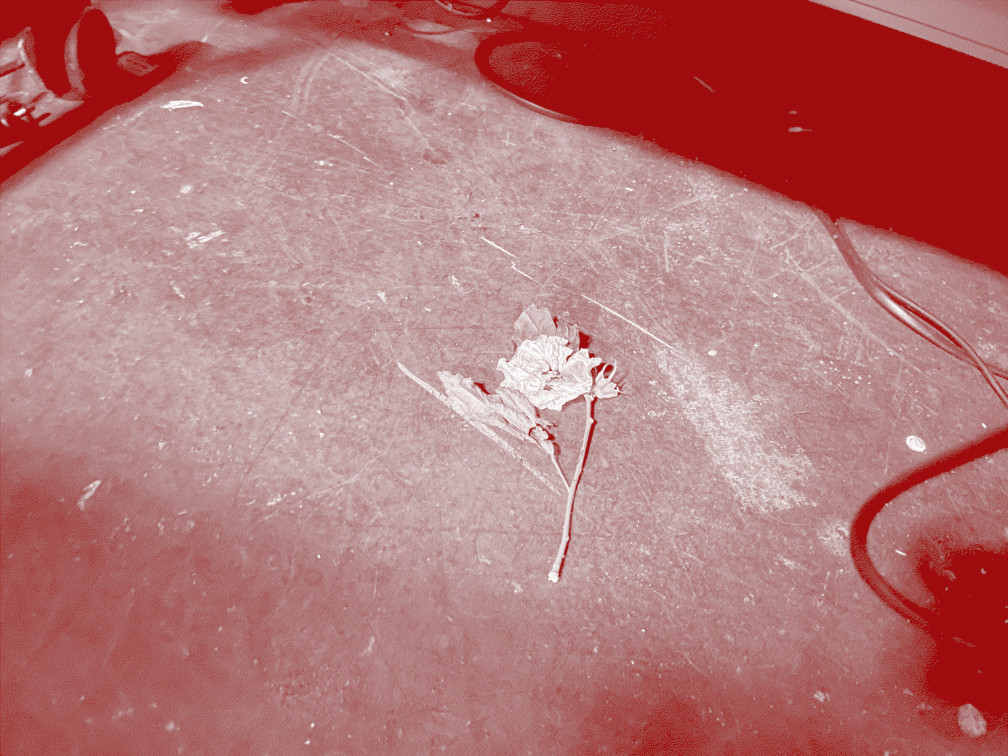 Flower on the floor